Jupiter 6 Seat Round Unit with Dur-A-EdgeŽ Table & Country Chairheads
Item No. JURO006DECO
Overall Height: 36"
Overall Depth: 98.75"
Overall Width: 98.75"
Seat Height: 18"
Seat Depth: 16.25"
Seat Width: 17.25"
6 ea - Country chairheads (6100CS)
60" Round Dur-A-Edge® table top (60000DE)
6 Seat Jupiter round island frame (54606)
Steel chairhead with spring swivel & molded polyurethane seat
Durable molded polyurethane Dur-A-Edge® table top
Select table top laminate, vinyl edge & seat color
1.5" Radius corners - all four corners
16.5" personal space between table and chairback
Onyx Black powdercoat finish on frame
Island frame - no wall attachment necessary
Frame requires fastening - hardware included
Assembly required
NOTE:
Specify Table Top Laminate, Dur-A-Edge® and Composite Seat Colors
Country Chairhead with Composite Seat.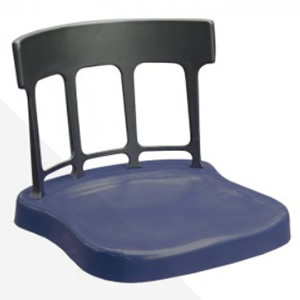 Freight and inside delivery required additional quotation, please fill out Shipping Quote Form (pdf). Contact us at 1-888-891-1970 or email at sales@filingtoday.com for a quote.
Lead Time: 3 - 5 weeks
Ships via common carrier
FOB Kenyon MN 55946